07: Road to the next update
---
Hello! This is an update about the status of the next version of Fake Illusions. It's taking a bit longer than the other updates, slightly because this is gonna be the last big update, and I want to put in a bit more effort compared to the previous two. But I've also been quite busy lately, so I'm getting there little by little!

I can confirm there will be (at the very least) two new illusions: both have bent lines as their core theme. (Do note that the footage here is WIP and will probably be slightly different once the update comes out.)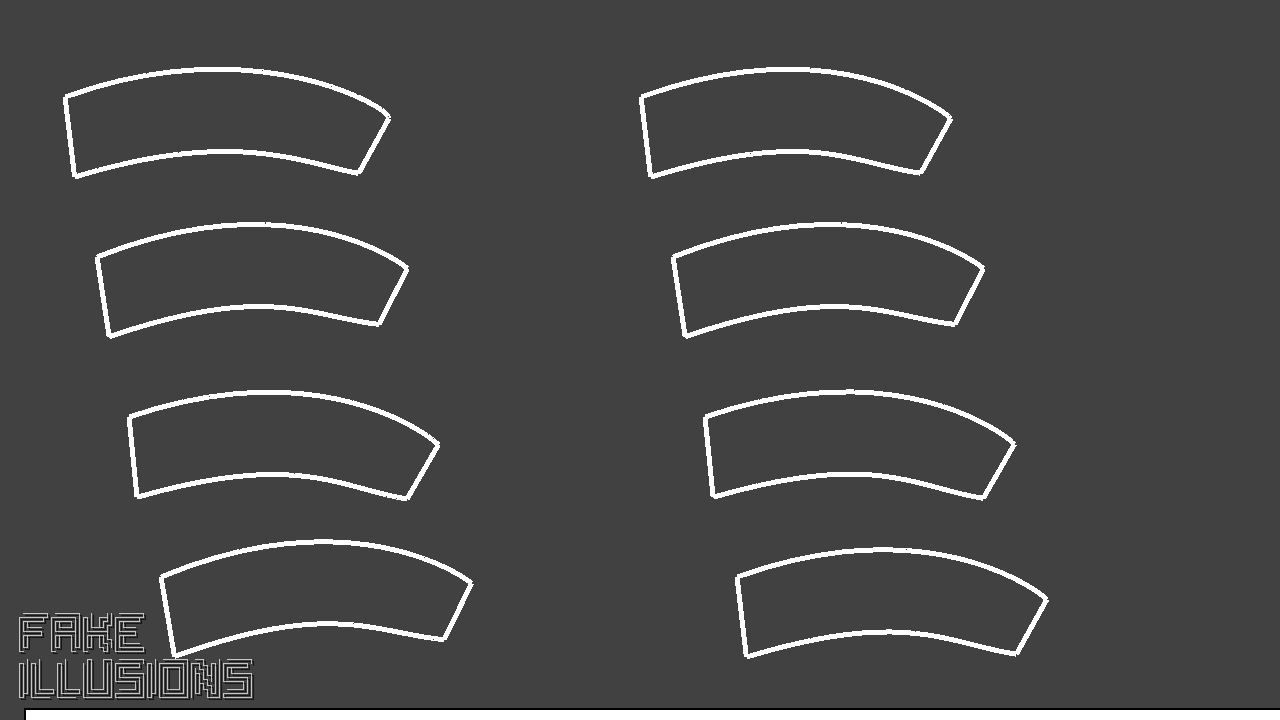 The Jastrov illusion uses these weird bent shapes. If you have ever played with a wooden train kit, you might see how it resembles the curved rails in those kits. If you put two identical copies of this shape next to each other, one will look wider than the other! In the game, there are eight of these shapes on the screen, and it's up to you to pick out the widest one!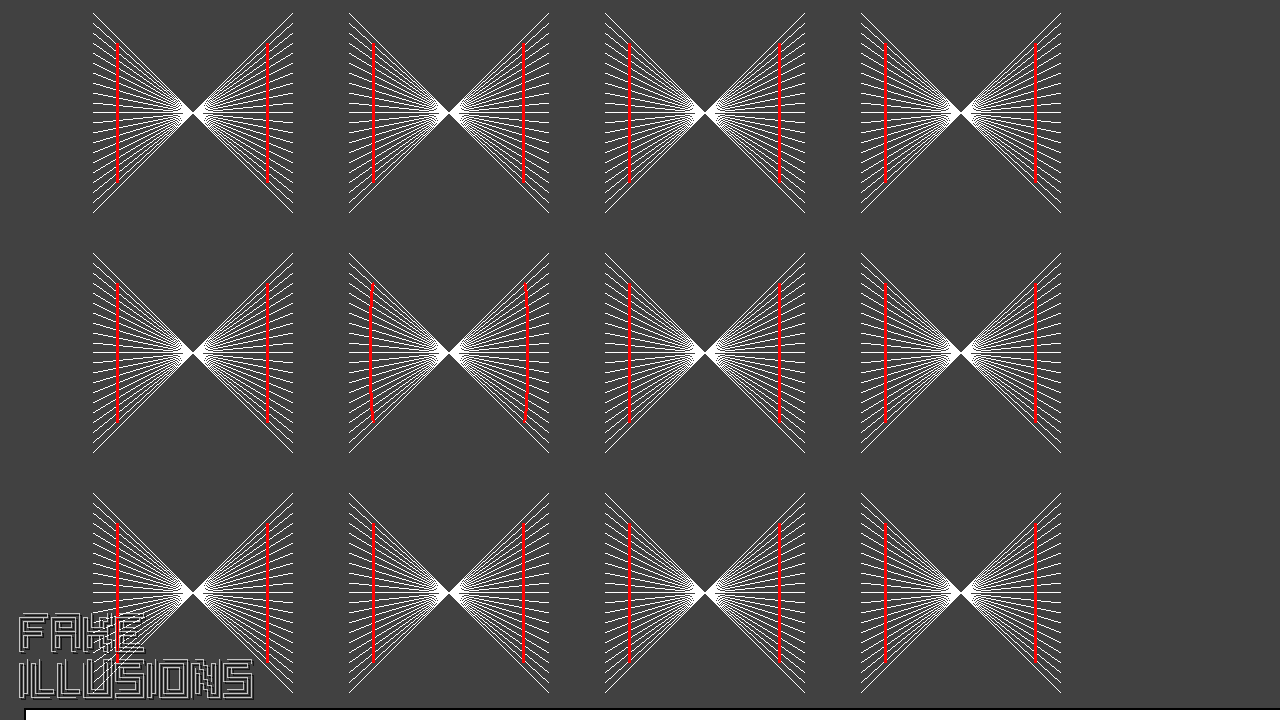 In the Ehrenstein Illusion , you are presented with some shapes coupled with some background lines. All of the lines look somewhat bent, but only the faker has their lines hangin' loose. (it is sort of similar to the Ehrenstein Figure that is part of the Kanizsa et al. level in the game!) There are some nice variation of this illusion included, like the Hering Illusion pictured above. (On Twitter, I shared a bug with this illusion that looked kinda nice.)

I hope to share more info soon! If you still want to get the game, it will be 25% off for one week, starting the 10th of May. Thanks for reading!

Get Fake Illusions - Encore Update