v1.2 (Brainbreaker) update! New illusions, controller support, & more!
---
Hello illusionists! Today I'm launching another update for Fake Illusions. This update adds controller support, and it will have two new illusions for you to play!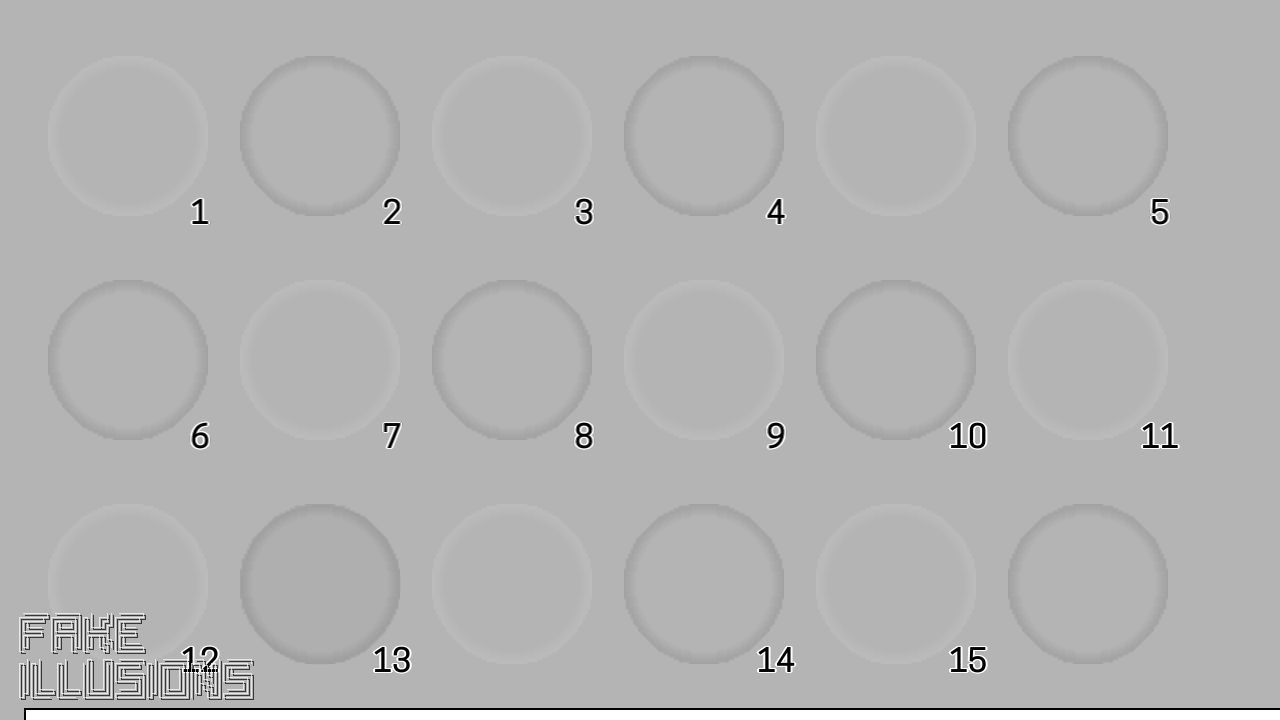 The Cornsweet illusion is a neat trick to create illusory contrast between colors. Except for one of the colors, of course! The monochrome rainbow falls apart once the black & white lines separating them disappear!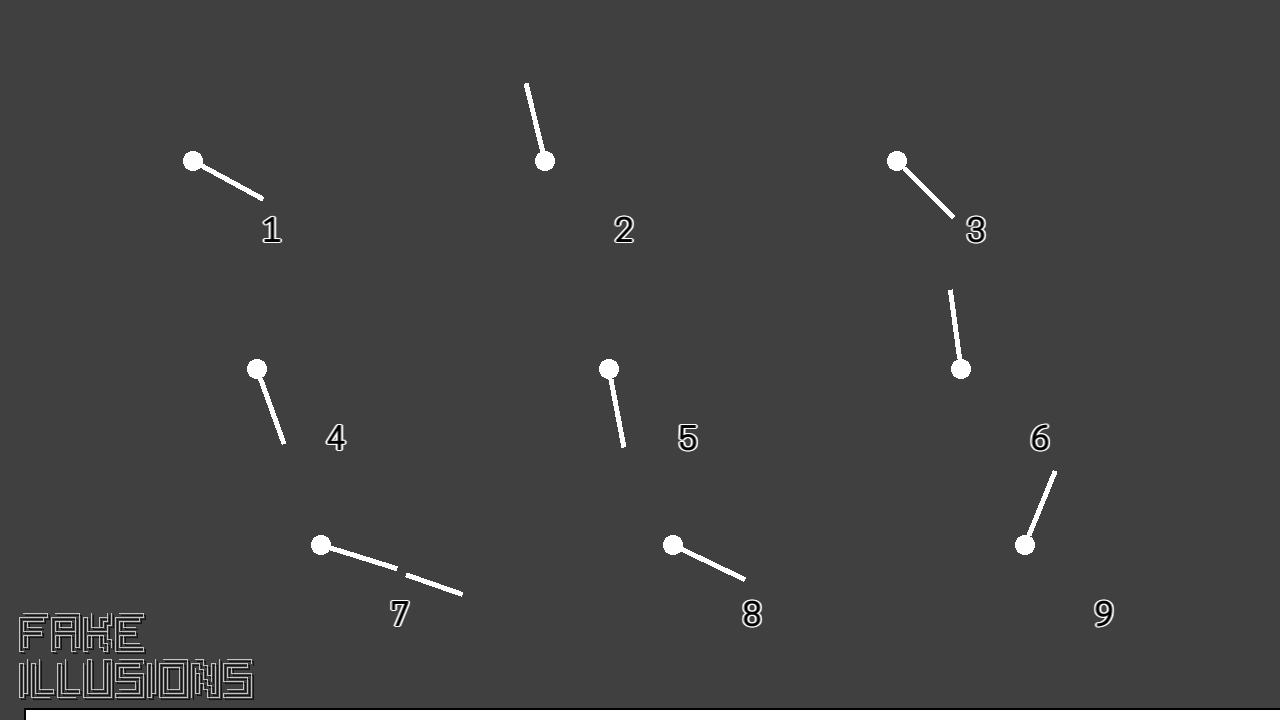 Secondly, we have the flash lag illusion! If an object is constantly moving, and an object flashes in and out next of it, you'll see that flash in an entirely different spot from where it actually turned up! Various variations of this effect are explored in the game.
Controller support builds on the keyboard support that was added in the last update. On Windows, joypads using either DirectInput or Xinput can be connected, which should cover most common controllers. You'll still need the mouse in rare cases, but this should make playing the game more comfortable if you have a joypad lying around!
For Itch players, community copies will now be available. Every time someone buys the game, I'll make a community copy available that anyone can claim (though without Steam key). As corona starts its second wave in most parts of the world, I hope this'll provide you with some distraction if your current situation doesn't allow you to buy the game.

If you don't have the game yet, Fake Illusions will be 20% off during the grand winter sale! I'm planning to release at least one more update, so stay posted and I'll see you next time!
Fake Illusions v1.2 - Brainbreaker update
NEW: Flash Lag illusion (MacKay et al.) added.
NEW: Cornwell illusion added.
NEW: Controller support added for DirectInput or Xinput gamepads.
NEW: (Steam) Five achievements added.
NEW: Two new songs (for a total of 13).
TWEAK: Improved how the variation toggles in endless mode work with keyboard/joystick controls.
FIX: Improved performance for the Kanizsa et al. illusion.
FIX: Fixed some oddities with deleting your save file.
FIX: A number of other fixes and tweaks.
Files
fake-illusions-win.zip
36 MB
fake-illusions-linux.zip
37 MB
Get Fake Illusions - Encore Update