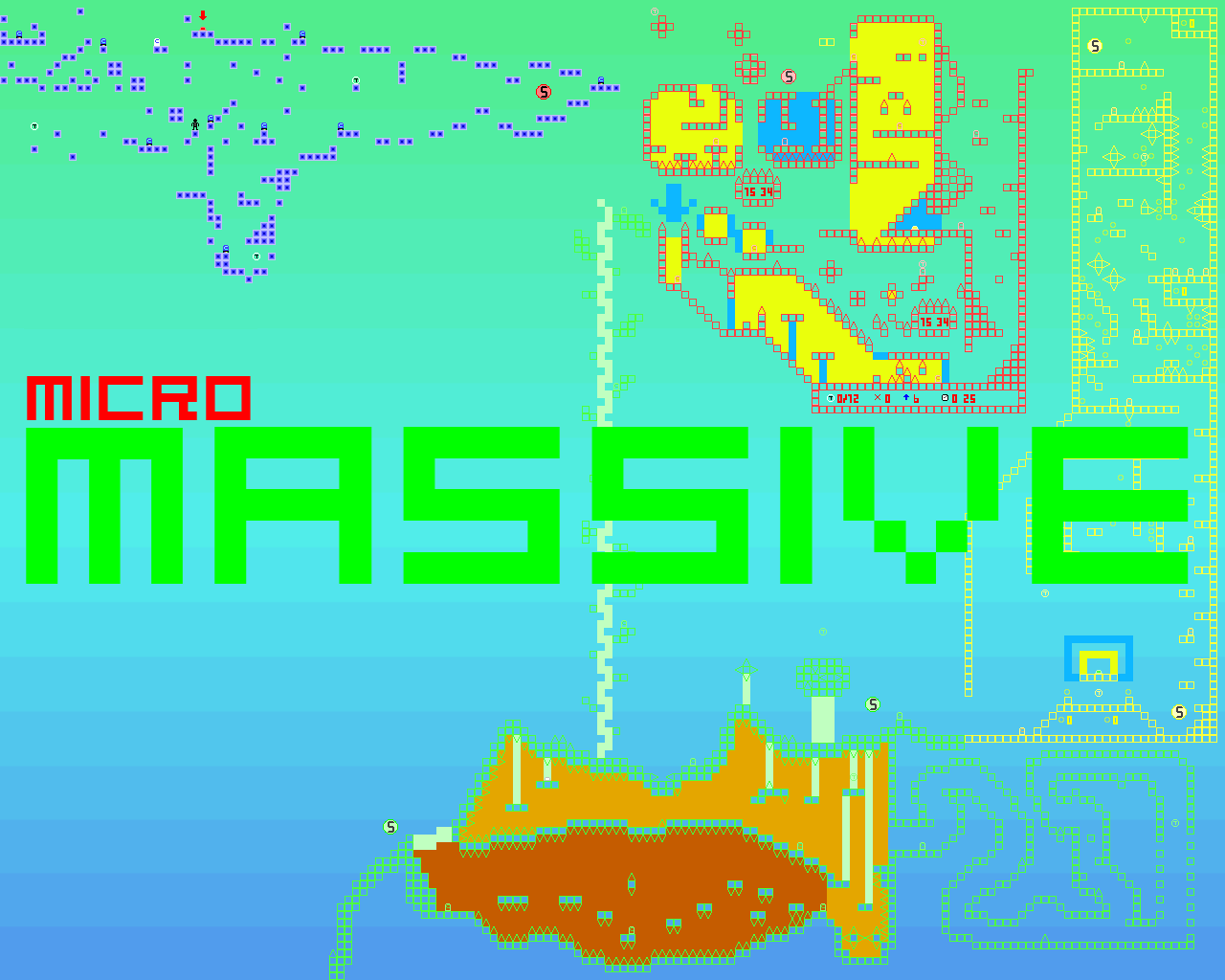 Micro Massive+
A downloadable game for Windows
As long as platform games exist, camera views exist, which follow you whatever you do, wherever you go. But these cameras means extra borders, difficulties, and limitations. What if you could look freely through the level to see exactly what fantasies lie ahead?
Micro Massive drops the whole deal with this camera by displaying the full world right from the start. No surprises- but lots of challenges and spike-filled mazes to overcome.
The difficulty lies high, but frequent checkpoints make sure everyone can enjoy the challenge, and is excellent for both short and longer play sessions. Those who want an even higher challenge can compete for the top score by collecting all tokens and completing the game as fast as possible. For more casual play, players can use the local multiplayer mode to play together with a friend and overcome the obstacles together.
Micro Massive was originally released in 2012 as Amazingcookie's (that's me) first real game, and has now been polished specially for releases on GameJolt.com and Itch.io (hence the '+' at the end of the title). This new release includes saving at checkpoints, local multiplayer, and other small tweaks to improve the fun factor.
Download
Click download now to get access to the following files: